Sprinkler System Design & Installation
Having a high-quality and professionally designed irrigation system can have a wide array of benefits for any property owner. Your automatic sprinkler system will conserve water by watering your lawn only when it needs to be and you will get an even distribution of water in all areas of your lawn. You'll also save yourself the time and hassle of manually watering your lawn and gardens!
When you decide to invest in an irrigation system from Rainforest, we will make sure that it meets your needs and the unique needs of your property. We know that the best sprinkler systems start with a professional, informed design and a well-thought out plan.
Rainforest employs a staff of experienced irrigation system installation technicians who will help you with the plan, layout and installation of your system. We'll make sure that your sprinkler system is fully customized to the needs your landscape and gardens. We are confident you will be completely satisfied with the end result. We have many years of experience and we've installed countless sprinkler systems for both residential and commercial properties in London and Sarnia.
Each lawn sprinkler we install as part of any of our irrigation system begins with a free quote and assessment of your property before we create the design. One of our experts will come to your property and take measurements of the area and take note of the water available for the irrigation in order to consider things like water pressure, service line lengths and more. We'll make sure that the irrigation system takes different factors into account, including garden irrigation, outdoor lighting and landscape lighting to ensure a completely cohesive and integrated design.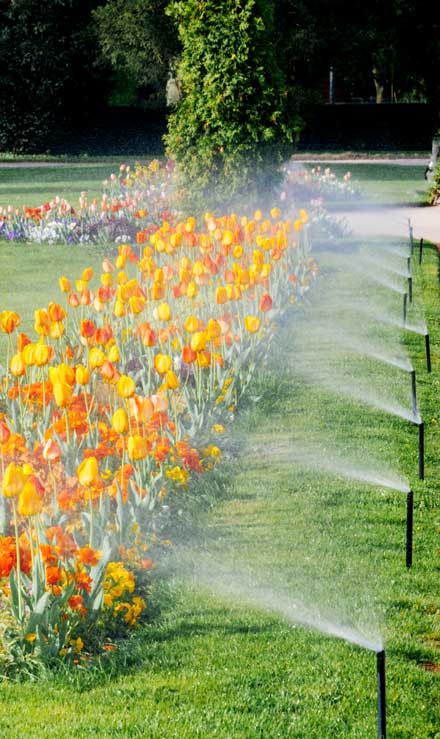 Contact us today for a free quote and to see how easy Rainforest can make your sprinkler design and installation!