Emergency Repairs for Irrigation Systems
If your irrigation system suddenly breaks or malfunctions, you want to be able to call someone you can trust to come fix the problem right away. Rainforest Sprinklers & Lighting are experts in irrigation system installation, maintenance and repairs. Whether or not we installed your irrigation system, we're happy to fix it and we're even available for emergency repairs for those times when you least expect it.
Both home and commercial irrigation systems are most liable to need repairs during the summer months. This is because frequent use of your irrigation system can sometimes put a strain on even the best sprinkler systems! It's common for hairline cracks, struck valves or other related problems to occur and our best advice is to monitor your system closely so you can realize there is a problem before a bigger issue occurs.
Rainforest Sprinklers & Lighting recommends seasonal maintenance to any irrigation system you have installed so that we can monitor your system and do our best to prevent any issues from occurring. This is also why we believe in hiring the professionals to winterize your system and open it for the spring. We know that your sprinkler system is an investment and we want to do everything we can to help you protect your investment and have it operating in top shape for many years!
When you call Rainforest Sprinklers & Lighting for a sprinkler system repair, we'll work quickly and diligently to solve your irrigation system problems. We want you to get the most out of your sprinkler system so we believe that getting the job done properly in a timely manner is very important so that your lawn doesn't have to suffer.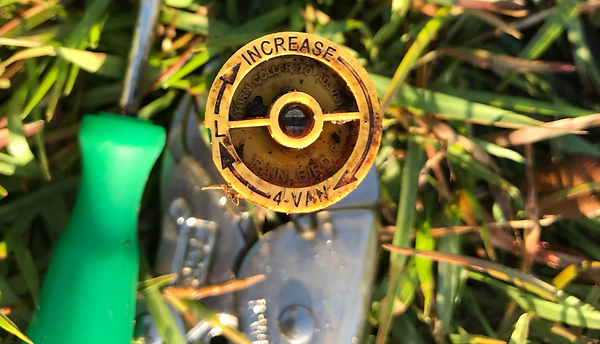 If you need a repair to your home or commercial sprinkler system, contact Rainforest Sprinklers + Lighting today.