If water conservation is important to you, you're in the right place.
Installing an irrigation system from Rainforest Sprinklers & Lighting can actually save you money in the long run and help you do your part for the environment. An irrigation system will help you conserve water and ensure that your lawn is only watered when it needs to be. An irrigation system will also ensure that the water you use is evenly distributed on every area of your lawn and even saves you the time and hassle of manually watering your lawn.
For each sprinkler system we install for our customers in London and Sarnia, we use as little resources as possible and also maximize our waste reduction efforts. We want to make sure our customers and their environments are protected by using natural resources as efficiently as possible.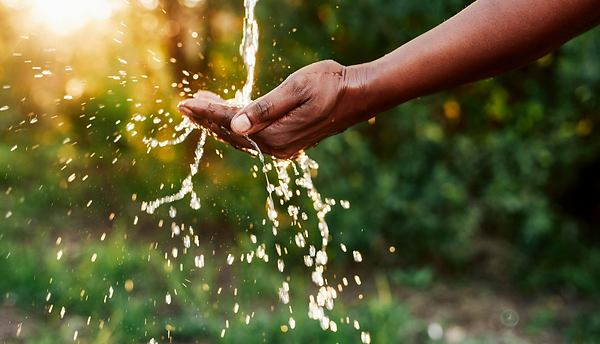 How Rainforest Sprinklers & Lighting is Eco-Friendly
Smart Design – We select the supplier whose products we believe will best benefit your property. We take into account the area of the property (grass vs. gardens, etc.) that needs to be watered and separate them in to their own, water-efficient zones.
Efficient Installation – With decades of experience in the industry, we have the knowledge we need to make your sprinkler system efficient so that you can conserve water. Our efficient sprinkler system installations will also result in lower maintenance costs and extend the life of the system.
Water Management – Rainforest Sprinklers & Lighting has several different ways for you to manage your water. We want you to be able to control when your property is watered, what parts of it are watered and have the flexibility to change the schedule if the weather is calling for rain. One of the tools we use to help conserve water is the rachio Smart Water Controller.
Preventative Maintenance – Our team will perform scheduled sprinkler system maintenance checks to make sure your system is working as efficiently and well as possible. We do backflow testing, mid-season adjustments, system openings and winterizations. We know the importance of protecting your system and putting a little preventative maintenance in it will go a long way.
To learn more about how a Rainforest sprinkler system can help you save water and keep your expenses down, contact us today for a free quote.